Maurice K. Goddard State Park
For a free slideshow of park photos, click on "Goddard Photos" in the navigation bar at the top of the page.
Mercer County boasts a 2,800 - acre wonder — the lake, wetlands, fields and forests of Maurice K. Goddard State Park.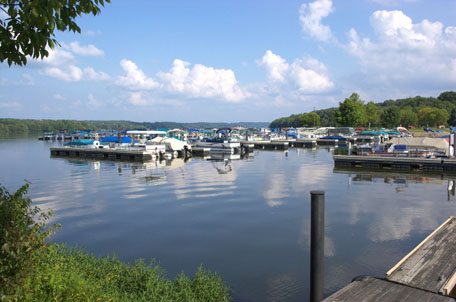 Named for the father of Pennsylvania's state park system, Goddard is a perfect place for biking, fishing, boating, and picnicking. It's also close to hunting opportunities at Gamelands 270 and hands-on learning at the McKeever Environmental Education Center.
Founded in 2002, the Friends of Goddard (or FROG) assist the park in many ways: They raise funds for special projects, help coordinate cleanups, and organize the annual Pioneer Frolic the last weekend in June. (The Frolic is a two-day colonial festival complete with reenactments, live music, children's games, crafts, food, and more.) FROG's accomplishments include outreach activities at Venango County's annual Earth Day event and donation of a shelter for the park's 12-mile paved bike trail.
FROG membership is free. Become a "friend" and get involved. Your help is needed with :
wildlife inventories
bluebird and purple martin nesting programs
monitoring walking and bicycle trails
developing ideas to improve the park
the annual Pioneer Frolic
litter clean-up
historic research of the Sandy Creek Valley
wildlife habitat improvements
wildflower gardens and plant inventories
The Friends of Goddard are a partner group with the Pennsylvania Parks and Forest Foundation (PPFF).